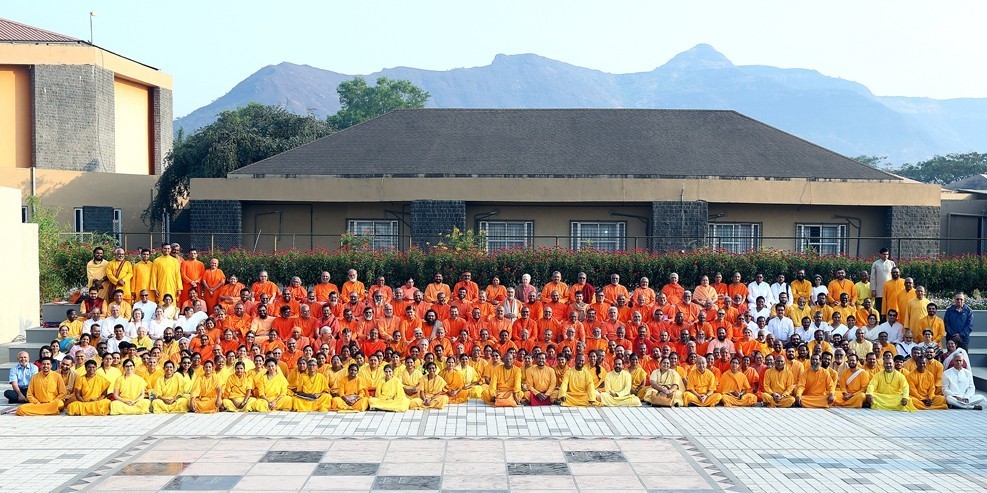 06 Mar

World Acharyas' Conference

From Feb 28th to March 4th 2018 all Acharyas of Chinmaya Mission worldwide met in Chinmaya Vibhooti, Kolwan – Pune, India. The highlight of the conference includes participation of over 270 Acharyas from India, Sri Lanka, Nepal, Europe, Australia, USA, Canada, West Indies, South Africa and Mauritius.  A selected portion of Yoga Vasishta known as as Siddha Gita was the text on which Pujya Guruji Swami Tejomayanandaji gave discourses in the morning hours followed by  presentation of various projects undertaken by CCMT, CIF, CVV and CORD and Vedanta Vichar by the acharyas on various topics of Vedanta.

Pujya Swami Swaroopanandaji gave few lectures on the vision of Chinmaya Mission and also policies and decisions taken up in the conference for the efficient functioning of all the Acharyas and the centers. Few cultural events including bhajan sandhya by Pujya Guruji, Acharyas and Naad Bindu School of Music were held during the conference.