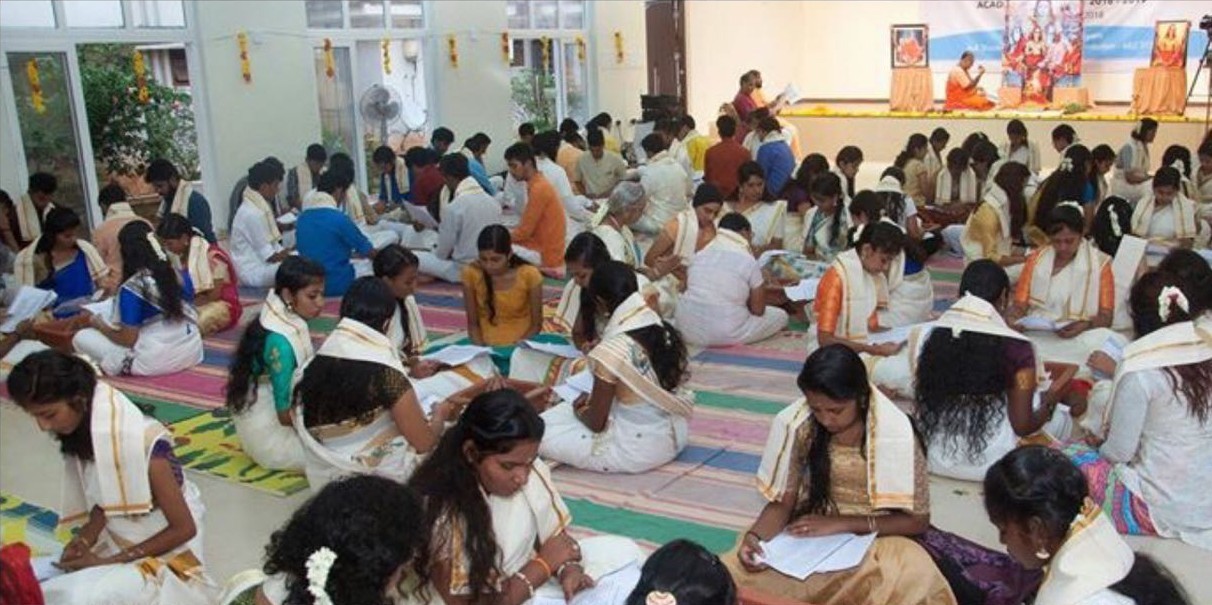 12 Aug

2nd Academic Year Starts @ CVV

To mark the commencement of second academic year of Chinmaya  Vishvavidyapeeth in August 2018, Swami Sharadananda guided students in performing the auspicious Vidyarthi Homa. All students took five vows during this unique ceremony:
I will take care of my health based on the Neeti statement that the body is the instrument for fulfilling my dharma.
I commit to regular and sincere study based on the Smriti vakya that for students study is considered the highest tapas.
I will strive to be truthful in action, mind and words based on the Shruti statement that Truth alone leads to victory, never untruth.
I strive to gain compassion and give up arrogance, meanness and other such selfish qualities, following the advice of the wise ones.
I will strive to accomplish following the injunction of the Shruti, social integration through seva.