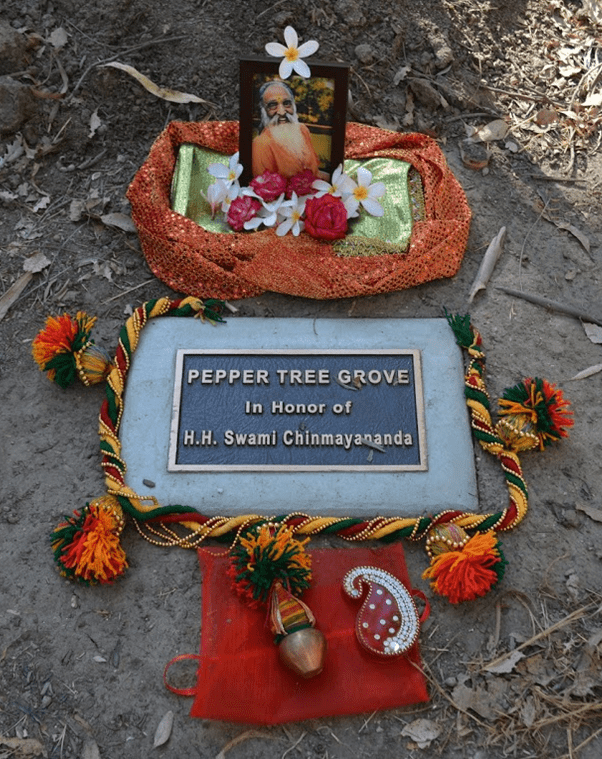 Chinmaya Mission Los Angeles is committed to promoting a green environment. On October 8th 2016, CMLA launched an initiative to plant a pepper tree grove in Murphy Park in the city of Whittier, California.
The brass plaque in the name of Pujya Gurudev Swami Chinmayananda at the pepper tree grove is a constant reminder of the CM pledge to us "producing more than what we consume, and giving more than what we take."
Bala Vihar® children and parents involved in the planting expressed their happiness and satisfaction in giving back to nature. To become a part of the initiative, contact Rashmi Singh @ rashmi16225@gmail.com.