Sri Dakshinamurty Stotram Lecture
Wednesday, May 16, 2018
– Wednesday, May 30, 2018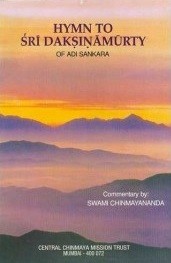 This hymn to Lord Shiva conveys the wisdom that can bring about a transformation in one's view of the world upon understanding its impermanence. This work by Adi Shankaracharya is considered to be moksha shastra – a scripture capable of helping one attain liberation.
Acharya Mahadevan expounds on Pujya Gurudev's commentary.
Every Wednesday 7:30 pm to 8:30 pm.
If you are planning on attending a class and you are not on the email distribution list, please call Acharya Mahadevan @ 562-508-6498 to confirm that class will be conducted on the particular Wednesday before coming to the class.
Event Location
Chinmaya Rameshwaram
14451 Franklin Ave
Tustin, CA 92780